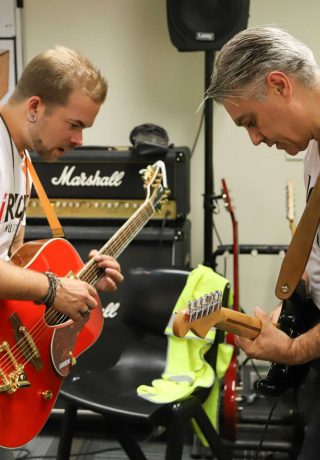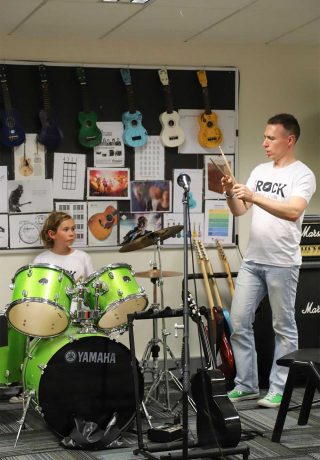 Internationally Recognised
Learn songs you choose at the level just right for you right now using our 1234 iROCK Method.
The 1234 iROCK Method is a structured approach to teaching instrumental parts of increasing difficulty to students of mixed level ability groups.
The 1234 iROCK Method targets learning at 4 levels. iROCK Music School and our 1234 iROCK Method will work for you because it…
Structures your learning
Targets your ability level
Personalises your lesson
Motivates your desire to grow
Uses songs you choose
Builds your independence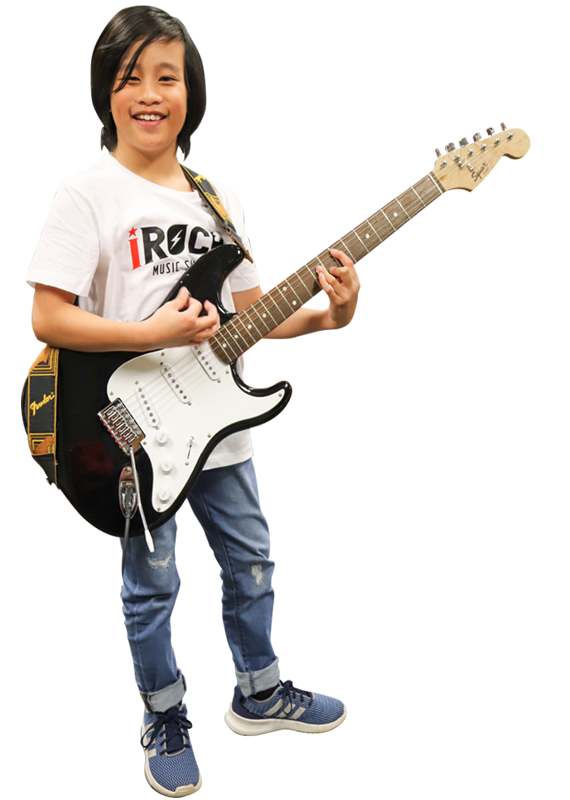 Our 1234 iROCK Method

Beginner
Focuses on single root notes / bass notes or simply keeping time.

Intermediate
Moves on to 2 - 3 note chords, power chords, or use of 2 drum parts.

Advanced
Progresses to 3 - 4 note chords, triads or use of 3 drum parts.

Expert
Teaches parts closest to the real song. Open chords, full bar chords, left and right hand keyboard technique or the standard rock beat and/or variations of it, drum fills and cymbal accents.