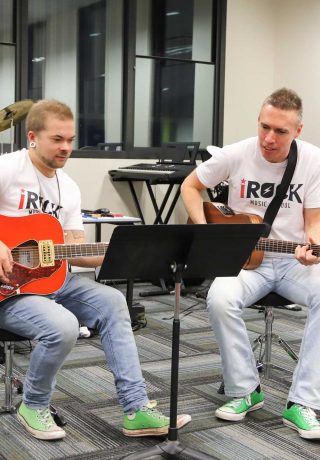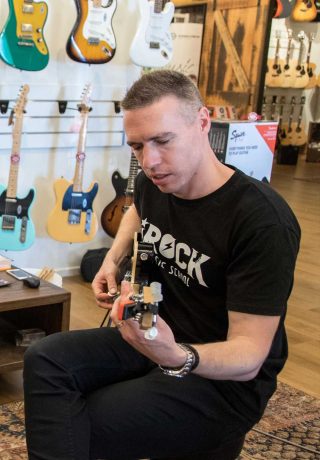 Setting A New Standard In Music Schools
If you're feeling frustrated with your current progress or you've grown tired of trying to follow along with online video tutorials, you'll love what iROCK can offer you. Our teachers will help you, or your child, to overcome the challenges associated with learning an instrument.
iROCK offers fun and exciting music lessons making it easy to learn for any levels of experience. We teach guitar, bass, drums, keyboard, ukulele, vocals and also include rock band (modern band) and school holiday programs. We specialise in private music tuition and school based rock band programs but also offer a modern online music lessons and professional development for music teachers using remote video conferencing services.
The school was founded in 2013 by its director Jerry Trzeciak and is based in Cranbourne North, Melbourne, Australia.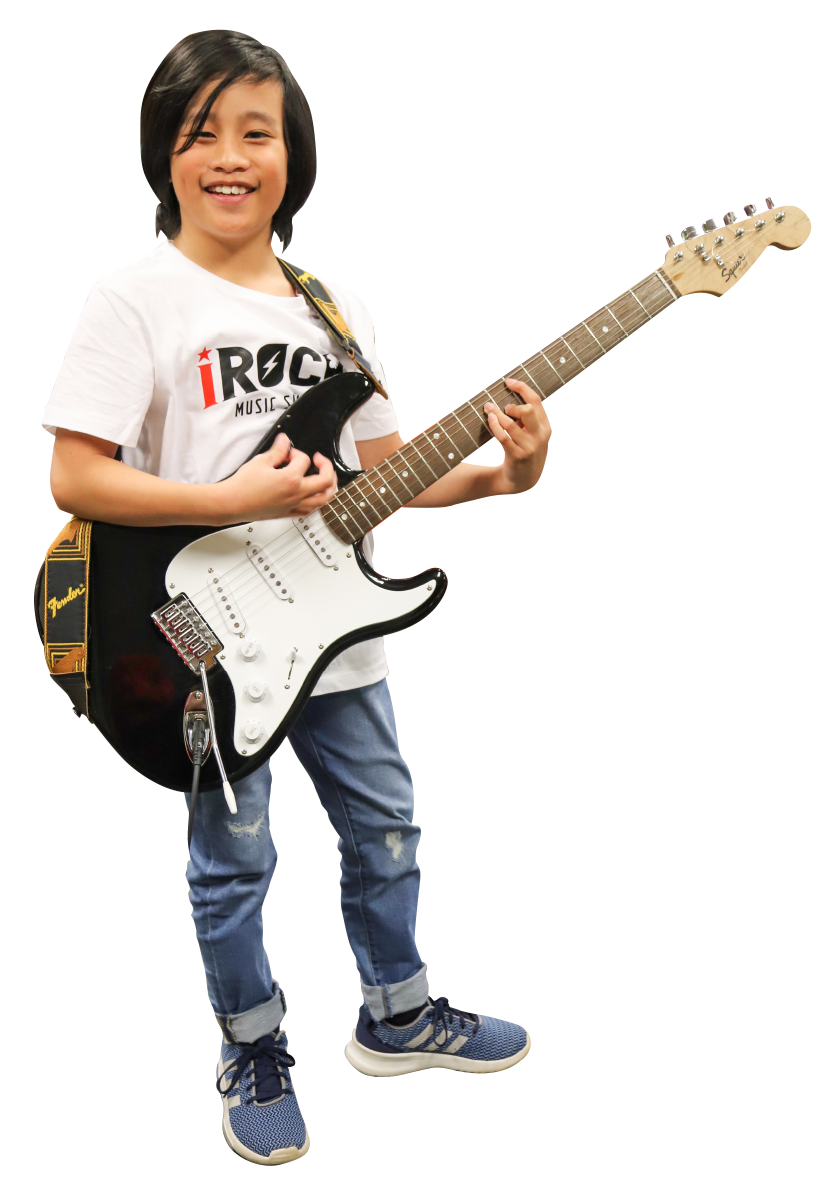 WHY iROCK MATTERS

Experienced Teachers & Musicians
You'll learn from teachers passionate about music making, performing, composing, listening and most importantly, teaching.

Proven Curriculum
Our 1234 iROCK Method personalises your learning experience, incorporating proven teaching strategies that allow you to master lessons more quickly.

Rapidly Improve Technique
Maximise your opportunity for growth and skill development with our effective lesson structures and specific focus on creativity, technique, practise and patience.

Affordable Lessons
Select an option that suits you and enjoy the best rock music lessons in Melbourne for the average price of music lessons anywhere in the City of Casey. Learn one-on-one, in a group or online.

Play the Songs You Love
Learn and play music you choose and become the rock star you've been dreaming of at iROCK Music School.

Join A Rock Band
Play and learn to play alongside other musicians in a band with our rock band program and structured 1234 iROCK learning levels.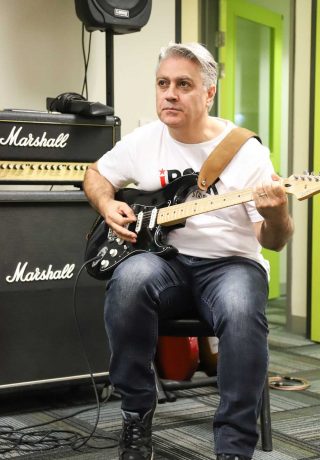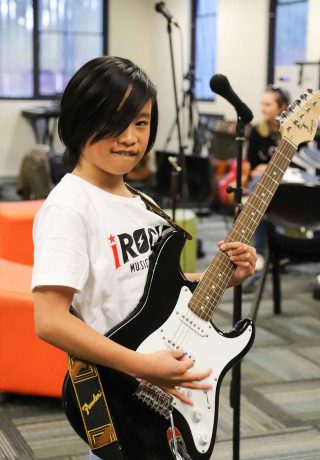 Creativity At The Core Of A Fun Approach To Learning
At the heart of iROCK is a love of music and creativity. At iROCK you'll…
Create beautiful music
Rock out to your favourite tunes
Enjoy the very best in teaching practice
Achieve learning through a personalised approach
Take your passion for music to the next level
Impress your family and friends with your new talents
Value our visionary approach to learning
Instantly feel engaged and connect with a music learning community
Take the steps necessary to achieve your dream of becoming a Rock Star
You won't be disappointed!
Why Customers Are Raving About iROCK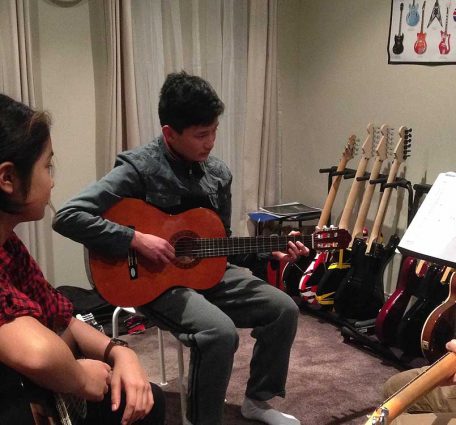 "HIGHLY RECOMMENDED! I'm a complete newbie, & thought that I'd be able to learn guitar from YouTube. Turns out it's not that easy! However within 1 lesson I had progressed much further with iROCK. The big thing that you don't get from online is the clear passion of the coach, it's infectious & just makes you tune in to the lesson so much more. If you want faster, more meaningful progress, then get in touch with iROCK ASAP."
-Andrew
"We needed something that helped us to unwind from building a business. Meditation is no good because we can't be quiet (we're Auctioneers!) but wanted something that refocused our minds. iRock are BRILLIANT at getting our focus! Way better than YouTube tutorials because the engagement level is way higher, & the passion from the iRock team is so obvious, it's great! Get yourself booked in, we couldn't recommend it highly enough."
-Andy
"Jerry is a sweet guitarist and an awesome teacher. His teaching studio is totally rad and his down to earth teaching style has helped me become a better guitarist. If you wanna be able to sweet pick like a mad dog and do rad guitar solos then Jerry at iRock will make you rock!"
-Chris
"I attended a workshop this summer that was led by Jerry from iRock. He demonstrated brilliant techniques for making music accessible to students at all ability levels. His teaching style is well organized, very professional, a lot of fun, and immediately gratifying. As a music teacher I am incorporating many of the strategies that Jerry taught us into my classes and the results have been great."
-David
"Without doubt, a top quality teacher. I was lucky enough to have Jerry as my music teacher for many years. His theoretical and practical knowledge is absolutely phenomenal, and his teaching methods are exceptional."
-Edgardo