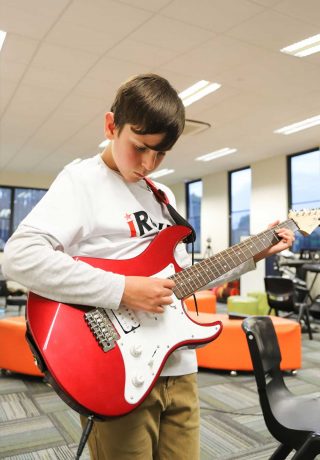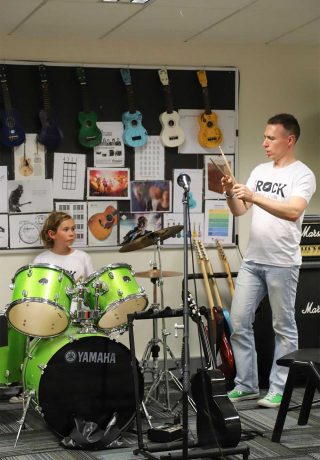 The iROCK Philosophy
You will achieve your goals and dreams at iROCK Music School. Here you will be actively involved in the process of playing music you have chosen and want to learn. Your music skills will improve as a result of our focus on daily practise and high quality teaching.
You are unique and deserve a personalised learning experience that suits your individual needs, learning style and skill level. iROCK Music School does exactly this.
At iROCK you will experience high quality lessons in a safe, organised and engaging environment. You will feel inspired and learn comfortably in our high-quality teaching rooms and complete educational studio, located in Cranbourne North. As a student you will achieve your best learning outcomes as a result of our teachers getting to know you and building professional and productive working relationships.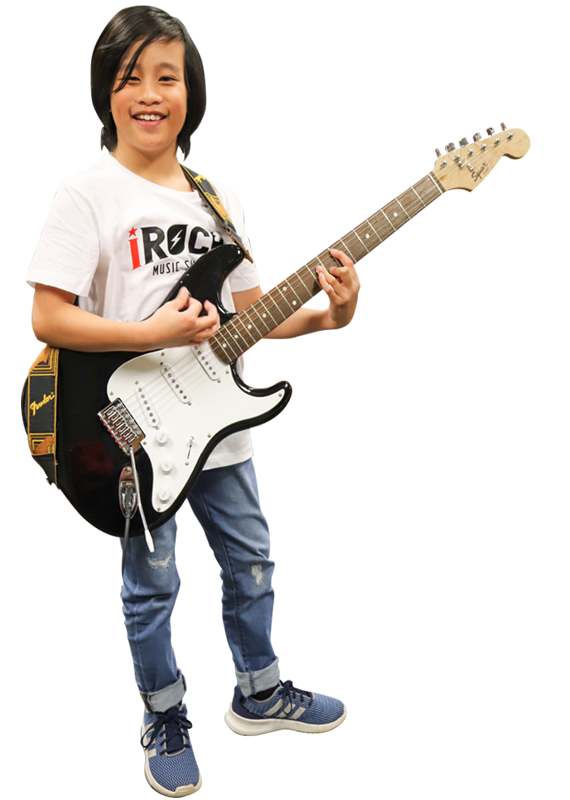 The 1234 iROCK Method

Beginner
Focuses on single root notes / bass notes or simply keeping time.

Intermediate
Moves on to 2 - 3 note chords, power chords, or use of 2 drum parts.

Advanced
Progresses to 3 - 4 note chords, triads or use of 3 drum parts.

Expert
Teaches parts closest to the real song. Open chords, full bar chords, left and right hand keyboard technique or the standard rock beat and/or variations of it, drum fills and cymbal accents.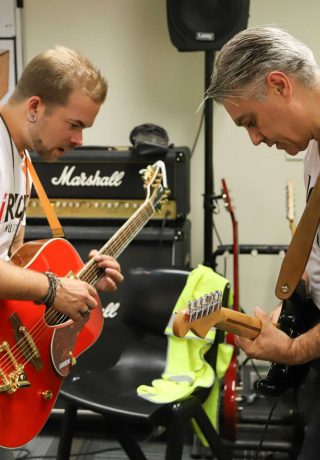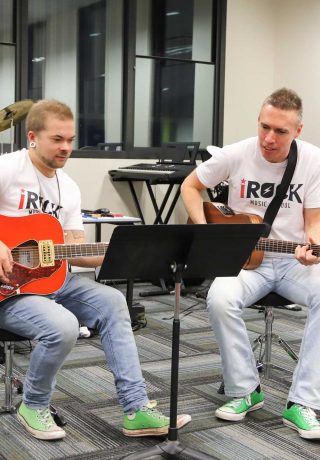 Suitable For All Abilities
In amongst all of this is another layer of learning in the area of rhythm and improvisation. The 1234 iROCK Method recognises that at any ability group students can also be working at different levels of rhythmic ability and improvisation.
iROCK Music School and our 1234 iROCK Method will work for you because it…
Structures your learning
Targets your ability level
Personalises your lesson
Motivates your desire to grow
Uses songs you choose
Builds your independence